for mother

Mothers' Rooms

Olivium boasts the largest number of guestrooms in the industry. It provides deluxe rooms about 50 m2in area and suites about 66 m2in area. Each suite comes with its own terrace.

- Hotel-quality interior décor
- Medela Symphony® breast pumps
- One Mijin sitz bath machine for each mother
- Organic latex mattresses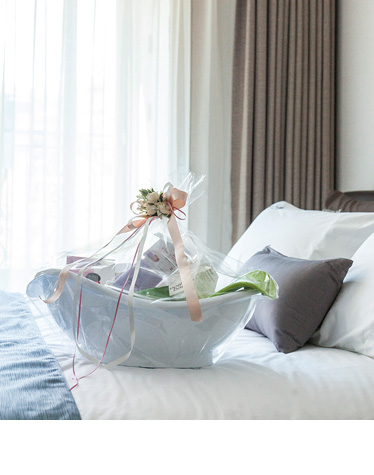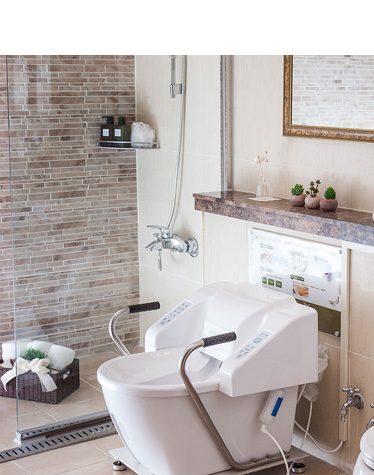 Olivium's choice for mothers' utmost comfort

Aromatherapy Associates amenities, made in Britain with all-natural organic ingredients, are available in each guest room. (*The same as the amenities available at Conrad Hotel) Olivium tends to every detail to ensure maximum comfort and peace for all mothers.
Olivium Suites for perfect mother–baby moments

Combi Nemurira, a top-notch vibrating bassinet, is available in every suite so that mothers can have a more relaxing time with their babies. Nemurira Auto Swing helps babies fall asleep in no time with the cozy swings it generates. The science of sleep behind Nemurira is so refined and effective that Nemurira bassinets are used even in neonatal intensive care units at hospitals in Japan.